Totem Arte Plugin 0.9.1
The Totem Arte.tv plugin project is still alive. After Arte changed their video streaming platform we had to switch from WMV to RTMP streams. RTMP support is finally available in the latest (version 0.10.20) gstreamer-plugins-bad release. Nicolas Delvaux added many additional features like GNOME proxy support and asynchronous thumbnail downloading.
You can clone the repository or download the latest tarball. Debian and Ubuntu packages are available too.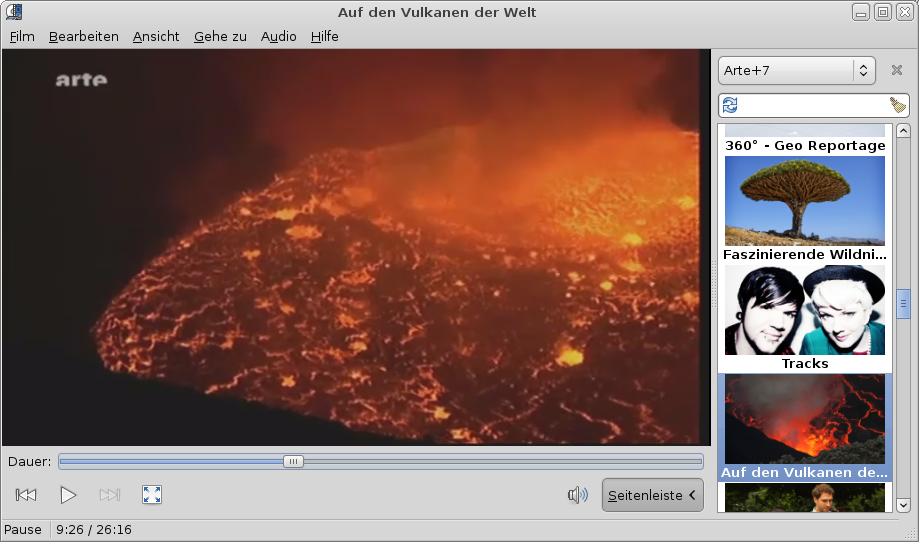 Enjoy watching Arte!